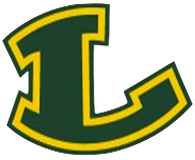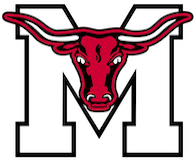 LONGVIEW LOBOS (1-0)

VS

MARSHALL MAVERICKS (1-0)
DATE
: Friday, September 2nd
TIME
: 7:30 PM
LOCATION
: Lobo Stadium in Longview, Texas
LONGVIEW BROADCAST
:
106.5 FM JACK FM
MARSHALL BROADCAST
:
103.9 FM KMHT
LONGVIEW LIVE STREAM
:
Longview Gameday
MARSHALL LIVE STREAM
:
KMHT

LOBOS LEAD SERIES 64-42-5

The Lobos have a 19-17-2 lead when the game is a non-district contest.
The Lobos have a 45-25-3 lead when the game is a district contest.
The two schools have never played a playoff contest.
The Lobos have a 1-0 lead when the game is played at a neutral location.
The Lobos have a 32-14-3 lead when the game is played at Longview.
The Lobos have a 31-28-2 lead when the game is played at Marshall.
Longview has won the last six meetings with the Mavericks.
Longview is 18-4-0 all-time against Marshall at Lobo Stadium (new), with the Lobos winning the last ten meetings there.
Longview is 1-0-0 all-time against Marshall when game is played on September 2nd.
LAST FIVE GAMES IN SERIES
:
09.03.2021 -
Longview 14, Marshall 0
- Lobo Stadium
10.02.2020 -
Longview 53, Marshall 21
- Maverick Stadium
09.06.2019 -
Longview 53, Marshall 0
- Lobo Stadium
09.07.2018 -
Longview 60, Marshall 14
- Maverick Stadium
09.08.2017 -
Longview 41, Marshall 7
- Lobo Stadium
FULL GAME LOG
GAME PREVIEW & SERIES REVIEW
:
For the 112th time, it's Longview and Marshall. But the first time since 2018, the Lobos and Mavericks will both enter the contest with undefeated records. Longview, the state's
Home
ranked team in 5A Division I according to Dave Campbell's Texas Football, avoid the mass upsets we saw across the state in the opening week by a dominating 36-10 victory over the McKinney Boyd Broncos. Longview was paced by their all-everything receiver Jalen Hale, who became the first ever Lobo to catch 30 touchdowns, and another edition to the running back lore of Longview High in Taylor Tatum, who rushed for three scores entering his junior season. Three year starter Jordan Allen had his best game as a Lobo starter, throwing for two touchdowns and 201 yards in the win over Boyd. Jalen Hale's 2nd quarter touchdown that gave him 30th career score, marked just the 12th time a Lobo had registered 30 or more touchdowns in a career. Hale is now tied for 11th all-time in Lobo history in touchdowns scored. Allen himself is moving up the history books, his two tosses for scores pushed him into a tie for 4th all-time in passing touchdowns in Lobo history. The win for Longview was the largest season opening victory, 26 points, since their 2011 victory over Marshall which finished 30-0. For Marshall, an unexpected win has hopes high as can be as they head to Lobo Stadium for the 2nd consecutive season. The Mavericks dominated old time rival Tyler High, with a 40-29 scoreline a bit deceiving. Marshall controlled the contest the entire way, rushing for over 300 yards aided by 153 from J.Q. Davis and 121 from Byrd Robinson. The 1-0 start is just third win to open a season for Marshall since 2016. Marshall enters Lobo Stadium looking to end quite a few running streaks. First, the Mavericks have not started 2-0 since 2015. A 2-0 start mark just the fifth 2-0 start for Marshall since 1997. The Mavericks also enter looking to end a series that has become completely dominated by the Lobos. Marshall has not defeated the Lobos since the 2015 season, marking a 6-game losing streak to their rival from the east. Longview, overall, has won 20 of the last 21 meetings between the two programs, with that 28-25 loss in 2015 marking the lone exception. The longest streak for the Mavericks will come in the way of the stadium they're entering. Marshall's last win in Lobo Stadium came back in 1998, when the Mavericks upset another
Home
ranked Lobo squad at the time, 35-28 in double overtime. Since that overtime loss, the Lobos have won the last 10 meetings by an average score of 40-12, having been shutout the last 11 quarters overall. Marshall's last score at Lobo came back in the first quarter of the 2017 match up. For Longview's head coach John King, he enters the Marshall contest on the quest for 200. King sits at 198-44, just two wins shy of 200 in his career. King also sits 1 shy of his 85th win inside Lobo Stadium. King coach teams have recorded an 84-6 record inside Lobo Stadium, with Longview having won their last eight contests at home. Under John King, Longview is 16-2 in their home opener, with both losses coming to Tyler High. The series sits at 4th most games played in a single series in the history of Texas High School football. A series that dates back to 1909, only three series have played more with El Campo vs Bay City sitting in top spot expecting to play their 119th game this season, Denison vs Sherman just finishing their 118th edition and Cuero-Yoakum scheduled to play their 114th contest in two weeks. Early on in the series, the Mavericks dominated the series, winning 18 of the first 22 match ups leading up to 1931. After a year off from playing each other in 1932, an 18-0 win in 1933 changed the turn of the series. Since that 1933 victory, Longview has recorded an 62-24-4 series advantage but things were not as dominating for the Lobos until a 1969 victory that started a 19-year streak that still sees the Lobos riding a 43-9-1 advantage.
WEEK ONE RESULTS FOR 7-5A DIVISION I
:
Forney
55 Crandall 58
North Mesquite
45 North Garland 32
Lancaster
25 Dallas Skyline 0
Longview
36 McKinney Boyd 10
Lufkin
31 Tyler Legacy 23
McKinney North
38, Garland 10
Tyler
29 Marshall 40
West Mesquite
37, Dallas Kimball 21
WEEK TWO 7-5A DIVISION I SCHEDULE
:
Forney
at Frisco Memorial (Thursday)
Lancaster
vs Dallas South Oak Cliff
Longview
vs Marshall
Lufkin
vs Nacogdoches
McKinney North
at Justin Northwest
North Mesquite
v. Mesquite
Tyler
v. Tyler Legacy
West Mesquite
v. Mesquite Poteet
DISTRICT 7-5A DIVISION I STANDINGS
1st. Lancaster (1-0, 0-0)
2nd. Longview (1-0, 0-0)
3rd. Lufkin (1-0, 0-0)
4th. McKinney North (1-0, 0-0)
5th. North Mesquite (1-0, 0-0)
6th. West Mesquite (1-0, 0-0)
7th. Forney (0-1, 0-0)
8th. Tyler (0-1, 0-0)
DISTRICT 8-5A DIVISION I OVERVIEW
Last week - Baytown Goose Creek Memorial fell to Galena Park, 37-36. Baytown Lee defeated South Houston, 22-15. Baytown Sterling defeated Houston Northbrook, 27-0. Crosby fell to Houston C.E. King, 63-7. Humble Kingwood Park defeated Aldine MacArthur, 45-7. La Porte fell to Deer Park, 42-14. Mont Belvieu Barbers Hill fell to Magnolia West, 28-10. New Caney Porter defeated Dayton, 31-14. Port Arthur Memorial defeated Port Neches-Groves, 50-15.
This week - Baytown Goose Creek Memorial plays Houston Bellaire. Baytown Lee plays TBD. Baytown Sterling hosts Brazoswood. Crosby hosts Fort Bend Marshall. Humble Kingwood Park travels to Katy Morton Ranch. La Porte travels to Alief Elsik Mont Belvieu Barbers Hill hosts Montgomery. New Caney Porter plays TBD. Port Arthur Memorial hosts Nederland.
LONGVIEW LOBOS
Record: 1-0 (0-0)
District: 7-5A Division I
Coach: John King (198-44 in 19 seasons) (Playoffs: 45-17)
First Year of Football: 1909
All-Time Record: 757-355-52 (Playoffs: 74-44-1)
Playoff Appearances: 47
Last Playoff Appearance: 2021, Class 5A Division I Regional Round
State Championships (2): 1937 (1A), 2018 (6A D2)
State Championship Appearances (5): 1937 (1A), 1997 (5A D1), 2008 (4A D1), 2009 (4A D1), 2018 (6A D2)
SCHEDULE:
08.26 - at McKinney Boyd -
Win
36-10
09.02 - vs Marshall
09.09 - at Tyler Legacy
09.16 - at
Lufkin
09.23 - vs
Lancaster
10.07 - vs
Forney
10.14 - at
North Mesquite
10.21 - vs
McKinney North
10.28 - at
Tyler
11.04 - vs
West Mesquite
MARSHALL MAVERICKS
Record: 1-0 (0-0)
District: 8-5A Division II
Coach: Jack Alvarez (1-0 in 1 season) (Playoffs: 0-0)
First Year of Football: 1902
All-Time Record: 637-474-45 (Playoffs: 40-31-2)
Playoff Appearances: 33
Last Playoff Appearance: 2021, 5A Division II Area Round
State Championships (1): 1990 (5A DI)
State Championship Appearances (3): 1990 (5A DI), 2004 (4A DI), 2005 (4A DI)
SCHEDULE:
08.26 - vs Tyler -
Win
40-29
09.02 - at Longview
09.09 - vs Henderson
09.16 - at Carthage
09.23 - vs
Pine Tree
09.30 - at
Hallsville
10.07 - vs
Mount Pleasant
10.14 - at
Texas High
10.28 - vs
Nacogdoches
11.04 - at
Whitehouse
ON THIS DATE IN LOBO HISTORY
: September 2nd
In 1977, Dinky Edwards rushed for two third quarter scores to overcome a first quarter touchdown by Kevin Wiseman in a 12-6 Longview in over Dallas Carter at Lobo Stadium. The Lobos held the Cowboys to 107 yards on the night while rushing for 261.
In 1983, Charles Smith hauled in a 46 yard reception before Joe Johnson rushed in from 10 yards out but it wasn't enough for Longview to catch Fort Worth Eastern Hills in a 26-15 loss to the Highlanders. The loss snapped a 20-year opening game winning streak for the Lobos.
In 1988, Steve Boyette rushed for three scores for the Stallions in a 28-14 North Mesquite victory over the Lobos. Renard Dixon and Mike Tidwell tallied for the Lobos, in a game Longview was held to just 88 rushing yards.
In 1994, Isaiah Stoker tallied twice with Chris Butcher rushing in for another as Longview knocked off Waco 20-13 at Paul Tyson Stadium.
In 2006, Chris Lacy returned a fumble 50 yards for a score tacked on with a Jazmon Moon touchdown and Zach Decker field goal to give Longview a 15-13 lead late in the 4th before West Monroe's Don Brown rushed in from 3 yards out with 30 seconds left in the game to give the Rebels a 19-15 victory over the Lobos. Longview had held the Rebs to just 150 yards of offense on the day.
In 2016, Kendrevian White rushed for four scores in a 56-7 beat down of Marshall at Maverick Stadium. The Lobos rushed for 321 yards, while holding the Mavs to 222 total. 5 different Lobos scored in total.