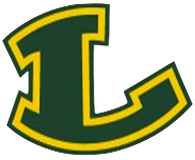 LONGVIEW LOBOS (2-1)

VS

BRYANT HORNETS (2-0)
DATE
: Friday, September 17th, 2021
TIME
: 7:30 PM
LOCATION
: Lobo Stadium in Longview, Texas
LONGVIEW BROADCAST
:
106.5 FM JACK FM
BRYANT BROADCAST
:
690 AM KAFN
LIVE STREAM
:
Longview Gameday

SERIES TIED 0-0-0

The two schools have never played a non-district contest.
The two schools have never played a district contest.
The two schools have never played a playoff contest.
The two schools have never played at a neutral location.
The two schools have never played at Longview.
The two schools have never played at Bryant.
The two schools have never played at Lobo Stadium.
The two schools have never played on September 17th.
LAST FIVE GAMES IN SERIES
First Meeting.
FULL GAME LOG
GAME PREVIEW & SERIES REVIEW
17 consecutive wins. That's what the Lobos can scream from the top of Rose Stadium, as Longview defeated their rivals to the west following a 46-20 over Tyler Legacy. Heading into the contest, many predictions saw the Red Raiders snapping the 19-year streak..and it looked as if it was going to be proven true at the start of the contest. The Red Raiders jumped out to a 10-0 lead thanks to an onside kick recovery to open the game, followed by a Red Raider fumble recovery inside the Lobo 20-yard line. With the way Legacy had scored the first two weeks and Longview's lack of an offense to begin the 2021 season, no one could be faulted for feeling as if they knew how the contest was going to end. This year's Lobos had other ideas. After a touchdown reception from Taylor Tatum, his first as a Lobo, from Jordan Allen, the Longview offense got going. Taylor Tatum rushed in to give Longview the lead, before Joshua Thomas took over at quarterback for the Lobos. With Thomas under center, only one drive ended without the Lobos putting up points, one that saw one of Longview's running back fumble the ball inside the 5-yard line. No doubt the Lobos still have things to work on, such as penalties and turnovers. But overall, it was a huge improvement for this year's group after posting just 21 points through the first two games. The Lobos' 17th win in a row over the Red Raiders is the second longest in school history, second only to their 19-game winning streak over the Marshall. The win also marked Longview's 9th consecutive over Tyler Legacy at Rose Stadium dating back to 2002. Overall, John King improved to 23-1 at Rose Stadium as head coach of Longview. Next up for the Lobos, is a date with a 3-time defending state champion in the Bryant Hornets. The Hornets have won 32 consecutive games dating back to a 34-28 loss at North Little Rock in 2018. In those 32 games, the Hornets have had just one contest settled within one score, a 44-40 victory over Cedar Hill Trinity Christian (out of Texas) last season at Bryant. The 3 and a half hour drive for the Hornets, however, will no doubt be one of the longest drives they've had in recent years (at the very least). For the two programs, it will be the first meeting between them. But they do have at least one connection as the last time Longview faced a team from the state of Arkansas, they faced the North Little Rock Charging Wildcats, a district mate of the Hornets. Each of the last three seasons, Bryant has defeated NLR in the state championship game. Last season's 27-17 final was the closest of those three contests. The Lobos faced NLR back in 2012, a week after losing their starting senior quarterback which forced them to put a sophomore in for the rest of the way in Desmond Chumley. Longview's offense did enough while the defense and special teams brought things home in a 30-14 victory. Friday's contest will be the 6th overall meeting between Longview and the State of Arkansas. The Lobos are 5-0 in the previous match ups. Longview faced off against El Dorado back in 1934 & 1935, winning both, while the Lobos knocked off Arkansas High in dominating fashion in a home and home series back in 1954 & 1955 before the 2012 match up against North Little Rock. The Lobos also return home, where they have won three straight at Lobo Stadium, and 24 of their last 25 contests. Head coach John King is 78-6 all-time at Lobo Stadium since becoming head coach in 2004. Despite their 32-game winning streak, only 9 of those games have been true road contests. This will be their first true road game of the year, after meeting Benton at a neutral field to start the season.
WEEK THREE RESULTS FOR 7-5A DIVISION I
:
Longview
46 Tyler Legacy 20
Highland Park
28 Coppell 13
McKinney North
29 Marshall 41
Sherman
52 Saginaw 10
Tyler
40 Nacogdoches 12
West Mesquite
57 Fort Worth Chisholm Trail 36
Wylie East
20 Royse City 28
WEEK FOUR 7-5A DIVISION I SCHEDULE
:
Longview
vs Bryant (AR)
Highland Park
vs Rockwall
McKinney North
vs Rockwall Heath
Sherman
vs McKinney
Tyler
vs Mesquite Horn
West Mesquite
at Keller Timber Creek
Wylie East
- OFF
DISTRICT 7-5A DIVISION I STANDINGS
1st. Highland Park (2-1, 0-0)
2nd. Longview (2-1, 0-0)
3rd. Sherman (2-1, 0-0)
4th. West Mesquite (2-1, 0-0)
5th. Wylie East (2-1, 0-0)
6th. McKinney North (1-2, 0-0)
7th. Tyler (1-2, 0-0)
DISTRICT 8-5A DIVISION I OVERVIEW
Last game - Cleveland defeated Waller 30-6, College Station defeated Magnolia 38-10, Magnolia West defeated Lufkin 28-14, New Caney defeated New Caney Porter 41-14, Conroe Caney Creek is off.
This week - Magnolia hosts Lufkin, Magnolia West hosts Cleveland, New Caney Porter hosts College Station, Waller hosts Conroe Caney Creek, New Caney is off.
LONGVIEW LOBOS
Record: 2-1 (0-0)
District: 7-5A Division I
Coach: John King (190-41 in 18 seasons) (Playoffs: 43-16)
First Year of Football: 1909
All-Time Record: 749-352-52 (Playoffs: 72-43-1)
Playoff Appearances: 46
Last Playoff Appearance: 2020, Class 5A Division I Regional Round
State Championships (2): 1937 (1A), 2018 (6A D2)
State Championship Appearances (5): 1937 (1A), 1997 (5A D1), 2008 (4A D1), 2009 (4A D1), 2018 (6A D2)
SCHEDULE:
08.28 - v. Denton Ryan (in Frisco) - Loss 40-7
09.03 - vs Marshall -
Win
14-0
09.10 - at Tyler Legacy -
Win
46-20
09.17 - vs Bryant, AR
09.23 - at
West Mesquite
10.01 - vs
Wylie East
10.08 - at
Highland Park
10.15 - vs
Sherman
10.28 - at
McKinney North
11.05 - vs
Tyler
BRYANT HORNETS
Record: 2-0 (0-0)
District: 7A-Central
Coach: Buck James (58-8 in 6 season) (Playoffs: 13-2)
First Year of Football: 1916
All-Time Record: /-/-/ (Playoffs: 20-21)
Playoff Appearances: 22
Last Playoff Appearance: 2020, 7A State Championship
State Championships (3): 2018 (7A), 2019 (7A), 2020 (7A)
State Championship Appearances (3): 2018 (7A), 2019 (7A), 2020 (7A)
SCHEDULE:
08.28 - v. Benton (in Little Rock) -
Win
42-3
09.03 - vs Marion -
Win
58-7
09.17 - at Longview
09.24 - at
Fort Smith Northside
10.01 - vs
Little Rock Catholic
10.08 - at
Little Rock Central
10.15 - vs
Little Rock Southwest
10.22 - at
Cabot
10.29 - vs
North Little Rock
11.05 - at
Conway
ON THIS DATE IN LOBO HISTORY
: September 17th
In 1931, Winnsboro's Finley rushed in from 9 yards out as the Wildcats (at the time) knocked off the Loboes (at the time) 6-0 to open the season at Fair Park in Longview.
In 1937, Dick Miller rushed for two scores, Marvin Jordan and Ray Cantrell each hauled in a receiving score as the Lobos defeated North Dallas, 25-0, at Lobo Stadium.
In 1943, Jimmy Blakeley scored twice in and the Lobo defense forced a 4th quarter safety as Longview held off Nacogdoches, 15-0, at Lobo Stadium. The Dragons managed just 53 yards on the night.
In 1948, Johnny Trimble scored on a fumble recovery and then rushed in for a score in the 4th to help Port Neches-Groves knock off Longview, 25-0, at Lobo Stadium. The Indians rushed for 290 yards on the night.
In 1954, Joe Leggette returned an interception for 70 yards to seal the deal in the 4th quarter as Tyler knocked off Longview, 20-9, at Lobo Stadium. Longview's Chuck Brown hauled in a 12 yard score for the Lobos only touchdown of the night.
In 1955, Dub Thomas and Tony Rothrock each tallied twice as the Lobos knocked off Dallas Forest Avenue, 25-12, at Lobo Stadium. The Lobos rushed for 294 yards on the evening.
In 1965, James Street rushed for two scores and Mike Maberry hauled in a Street pass from 12-yards out in a 21-7 victory over Dallas Adamson at Lobo Stadium.
In 1971, in a wild offense affair, the Stallions of North Mesquite put up 24 points in the 2nd half to march to a 36-23 victory over Longview at Lobo Stadium. Mike Barnes scored three times for the Stallions while four different players scored for the Lobos in a game that saw Longview pass for 269 yards.
In 1976, Reno Hutchins hauled in pass from 60 and 39-yards out to lead Longview to a 14-0 win over Dallas Kimball at Lobo Stadium. The Knights were held to 45 total yards on the night.
In 1982, Russel Christian tallied from 5-yards out with 5 minutes to go as Abilene knocked off Longview, 20-15, at Shotwell Stadium. Longview took the lead in the 4th quarter following a 27-yard field goal from Wes McWhorter before Christian's TD reception.
In 1992, Chris Butcher rushed in from 6-yards out before LaMarcus Coyle caused a safety in the 4th quarter as Longview knocked off Plano at John Clark Stadium, 9-3.
In 1999, Longview and Duncanville battled to a 21-21 tie at halftime at Texas Stadium before the defending state champion Panthers saw Eric Richardson rush for two 4th quarter scores to knock off the Lobos, 38-21.
In 2010, JaVante Mack hauled in a 43-yard receiving touchdown before Lufkin stopped Longview at the 4-yard line with 28 seconds remaining to hold onto the win, 28-21, at Abe Martin Stadium.