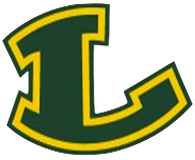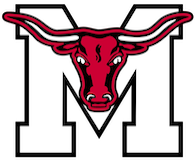 LONGVIEW LOBOS (0-1)

VS

MARSHALL MAVERICKS (0-1)
DATE
: Friday, September 3rd, 2021
TIME
: 7:30 PM
LOCATION
: Lobo Stadium in Longview, Texas
LONGVIEW BROADCAST
:
106.5 FM JACK FM
MARSHALL BROADCAST
:
103.9 FM KMHT

LOBOS LEAD SERIES 63-42-5

The Lobos have a 18-17-2 lead when the game is a non-district contest.
The Lobos have a 45-25-3 lead when the game is a district contest.
The two schools have never played a playoff contest.
The Lobos have a 1-0 lead when the game is played at a neutral location.
The Lobos have a 31-14-3 lead when the game is played at Longview.
The Lobos have a 31-28-2 lead when the game is played at Marshall.
Longview has won the last five meetings with the Mavericks.
Longview is 17-4-0 all-time against Marshall at Lobo Stadium (new), with the Lobos winning the last nine meetings there.
The two schools have never played on September 3rd.
LAST FIVE GAMES IN SERIES
10.02.2020 -
Longview 53, Marshall 21
- Maverick Stadium
09.06.2019 -
Longview 53, Marshall 0
- Lobo Stadium
09.07.2018 -
Longview 60, Marshall 14
- Maverick Stadium
09.08.2017 -
Longview 41, Marshall 7
- Lobo Stadium
09.02.2016 -
Longview 56, Marshall 7
- Maverick Stadium
FULL GAME LOG
GAME PREVIEW & SERIES REVIEW
Forget, and forget fast. The 2021 season for the Longview Lobos opened similarly how the 2020 season opened for them, a crushing, blow out defeat. It was a comedy of errors as the Lobos experienced penalties, fumbles, interceptions and even a blocked punt in their 40-7 opening season loss to the state number one team in the Denton Ryan Raiders. Longview, opening their 112th season of football, suffered the 3rd worst defeat to open a campaign in the history of their program last Saturday afternoon. It was the second quarter, for the second straight season, that did them in. After the Lobos held a 7-6 advantage after one quarter, the Ryan Raiders opened things up and strolled to a 33-7 halftime lead. The two defensive scores for Denton Ryan were the first defensive scores given up by a Lobo team since 2018. It was the first time Longview has given up multiple defensive scores in the same game since 2012 vs Austin Westlake, when they gave up three. Similar to that contest, once the wheels started coming off, they really came off. Multiple times, the Lobos had the ball in scoring position only to fumble it away, including one with the Lobos fumbling on the one yard line. For this week's opponent, things went pretty similarly. Four interceptions led to the demise of the Marshall Mavericks, as they opened their season with a 23-7 defeat at New Caney on Friday night. The Mavericks are coming off a season which saw them miss the post season for the first time since 2012. It was the Mavs' lowest output to open a season since 2016, when Marshall fell 34-7 at Tyler Lee. Marshall was able to muster just 169 total yards on the night. For the two programs, it will be another year meeting on the gridiron. The 111th time, in fact, of meeting on the gridiron and the 89th season in a row. Longview and Marshall first took to the grass field back in 1909, when the two schools battled to a 0-0 tie at Brown Park in Marshall. Since that November 25th day, the Lobos and Mavericks have gone just 8 years without meeting (1913, 1917, 1918, 1920, 1921, 1924, 1925 & 1932). And two of those years (1924 and 1920), the two schools had a game scheduled but were later canceled. The Mavericks controlled the series early on, up until the 1969 season, where they had a 13-game lead. The streak then started with a 17-16 Longview victory at Marshall thanks to Jimmy Hill's 34 yard field goal with 19 seconds remaining. What started was a 19-game winning streak that led all the way up to the 1988 season when the Mavs finally knocked off the Lobos, 28-0 at Lobo Stadium. However, the winning has continued to be heavily in favor of the Lobos despite two 3-game winning streak for the Mavericks. Longview is currently riding a 5-game winning streak over Marshall, and has won 19 of the previous 20 contests. Overall, since that 17-16 win back in 1969, Longview has a 43-9 record over their long time rivals to the East. Since Marshall's last win in 2015, the series has taken an even further turn to dominance for Longview. The Lobos have outscored Marshall 263 to 49 in the last five match ups, 21 of that coming last season. Even dating up to 2008, Longview had never scored 50 points in a game against the Mavs. Since scoring a 50-21 win in 2008, the Lobos now have scored 50 or more points against Marshall in six games including a series high 60 points back in 2018. For Marshall, returning to Lobo Stadium will not be a ideal to start their 2021 season, seeing as the Mavs have not won at Lobo Stadium since a 1998 victory that saw Marshall win 35-28 in double overtime. Since then, 9 consecutive defeats have come their way, with the closet game being in 2006 when the Lobos held off the Mavs, 38-35. The last 5 visits have been particularly rough for Marshall, with Longview winning by a combined score of 228 to 20, with there being three shut outs by the Lobo defense. No doubt, both teams will be looking to get on the right track of things going into Friday's 111th showdown.
WEEK ONE RESULTS FOR 7-5A DIVISION I
:
Longview
7 Denton Ryan 40
Highland Park
21 Southlake Carroll 45
McKinney North
44 West Moore (OK) 26
Sherman
13 Denison 37
Tyler
10 Texas High 24
West Mesquite
34 Waco 17
Wylie East
19 Mount Pleasant 14
WEEK TWO 7-5A DIVISION I SCHEDULE
:
Longview
vs Marshall
Highland Park
vs Mesquite Horn
McKinney North
vs Justin Northwest
Sherman
at Mount Pleasant
Tyler
v. Tyler Legacy
West Mesquite
v. Mesquite Poteet
Wylie East
vs Irving Nimitz
DISTRICT 7-5A DIVISION I STANDINGS
1st. West Mesquite (1-0, 0-0)
2nd. Wylie East (1-0, 0-0)
3rd. McKinney North (1-0, 0-0)
4th. Highland Park (0-1, 0-0)
5th. Longview (0-1, 0-0)
6th. Sherman (0-1, 0-0)
7th. Tyler (0-1, 0-0)
DISTRICT 8-5A DIVISION I OVERVIEW
Last game - Cleveland fell to Lamar Fulshear 46-0, College Station defeated Hutto 59-11, Conroe Caney Creek defeated Pasadena 25-7, Lufkin fell to Tyler Legacy 35-17, Magnolia travels to Katy Tompkins, Magnolia West defeated Brenham 45-21, New Caney defeated Marshall 23-7, New Caney Porter fell to Montgomery 27-9, Waller's game against Bryan was cancelled.
This week - Cleveland travels to Houston Northbrook, College Station hosts Fort Bend George Bush, Conroe Caney Creek hosts Galena Park, Lufkin travels to Nacogdoches, Magnolia travels to Brenham, Magnolia West travels to Temple, New Caney hosts Humble Kingwood Park, New Caney Porter travels to Montgomery Lake Creek, Waller travels to Aldine.
LONGVIEW LOBOS
Record: 0-1 (0-0)
District: 7-5A Division I
Coach: John King (188-41 in 18 seasons) (Playoffs: 43-16)
First Year of Football: 1909
All-Time Record: 747-352-52 (Playoffs: 72-43-1)
Playoff Appearances: 46
Last Playoff Appearance: 2020, Class 5A Division I Regional Round
State Championships (2): 1937 (1A), 2018 (6A D2)
State Championship Appearances (5): 1937 (1A), 1997 (5A D1), 2008 (4A D1), 2009 (4A D1), 2018 (6A D2)
SCHEDULE:
08.28 - v. Denton Ryan (in Frisco) - Loss 40-7
09.03 - vs Marshall
09.10 - at Tyler Legacy
09.17 - vs Bryant, AR
09.23 - at
West Mesquite
10.01 - vs
Wylie East
10.08 - at
Highland Park
10.15 - vs
Sherman
10.28 - at
McKinney North
11.05 - vs
Tyler
MARSHALL MAVERICKS
Record: 0-1 (0-0)
District: 9-5A Division 2
Coach: Jake Griedl (12-9 in 3 seasons) (Playoffs: 0-1)
First Year of Football: 1909
All-Time Record: 614-467-45 (Playoffs: 39-30-2)
Playoff Appearances: 32
Last Playoff Appearance: 2019, 5A Division II Bi-District Round
State Championships (1): 1990 (5A DI)
State Championship Appearances (3): 1990 (5A DI), 2004 (4A DI), 2005 (4A DI)
SCHEDULE:
08.27 - at New Caney - Loss 23-7
09.03 - at Longview
09.10 - vs McKinney North
09.24 - at
Pine Tree
10.01 - vs
Jacksonville
10.08 - at
Texas High
10.15 - vs
Whitehouse
10.22 - at
Mount Pleasant
10.29 - vs
Hallsville
11.05 - at
Nacogdoches
ON THIS DATE IN LOBO HISTORY
: September 3rd
In 1976, Jim Tutt kicked a 29-yard field goal while Tim Martin and Hosea Taylor each tallied touchdowns as Longview knocked off Dallas Carter, 18-0, at Lobo Stadium.
In 1982, George Liggins rushed in from one yard out while Fred Hunter added his own one yard touchdown as the Lobos defeated Fort Worth Eastern Hills, 14-7, at Lobo Stadium to open the season.
In 1993, Waco jumped out to a 17-0 halftime lead before Eric Andrews returned the second half kickoff 95 yards for a score. L'Vendric Fine would run in for two giving Longview a 20-17 win over the Lions at Lobo Stadium.
In 1999, a 34 point first quarter kicked the 1999 season off on an offensive note. 6 different Lobos would score touchdowns as Longview defeated DeSoto, 50-32, at home in a game that featured 10 turnovers and 22 penalties.
In 2004, Monroe Neville would end the first quarter with a 7-0 lead, before Vondrell McGee would tally twice the rest of the way, the last being with 3:42 to go, in a 14-7 Longview win over the Tigers at Bill Ruple Stadium.
In 2005, Vondrell McGee would rush in from 13 and 18 yards while Chris Ivory scored from 8 yards out in a 21-0 victory over the West Monroe Rebels from Independence Stadium.
In 2010, Eric Hawkins would haul in a 90 yard touchdown pass to give Longview a 7-0 first quarter lead. John Tyler would then tally 28 points in a second quarter that went from bad to worse for the Lobos. Dakota Anthony would get a 2-yard tally in the fourth to end the scoring in a 28-14 John Tyler victory at Lobo Stadium, ending a 28-game home winning streak.
In 2011, a back and forth contest would see Eric Hawkins tally two, included on an 83 yard reception, while Tory White would run in from 84 yards out to give Longview a 38-22 victory over John Tyler at Rose Stadium.