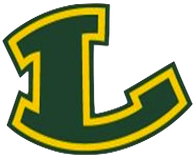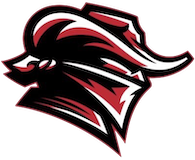 LONGVIEW LOBOS (1-1)

VS

TYLER LEGACY RED RAIDERS (2-0)
DATE
: Friday, October 9th, 2020
TIME
: 7:00 PM
LOCATION
: Lobo Stadium in Longview, Texas
LONGVIEW BROADCAST
:
106.5 FM JACK FM
TYLER LEGACY BROADCAST
:
92.1 The TEAM FM
VIDEO STREAM
:
Longview ISD Athletics

LOBOS LEAD SERIES 44-14-2

The Lobos have a 2-0 lead when the game is a non-district contest.
The Lobos have a 42-14-2 lead when the game is a district contest.
The two schools have never played a playoff contest.
The two schools have never played at a neutral location.
The Lobos have a 23-5-2 lead when the game is played at Longview.
The Lobos have a 21-9 lead when the game is played at Tyler Legacy.
Longview has won the last fifteen meetings with the Red Raiders.
Longview is 17-3-2 all-time against Tyler Legacy at Lobo Stadium (new), with the Lobos winning the last seven meetings there.
The two schools have never played on October 9th.
LAST FIVE GAMES IN SERIES
11.01.2019 -
Longview 49, Tyler Lee 7
- Lobo Stadium
11.02.2018 -
Longview 63, Tyler Lee 14
- Rose Stadium
09.29.2017 -
Longview 56, Tyler Lee 26
- Lobo Stadium
09.23.2016 -
Longview 56, Tyler Lee 35
- Rose Stadium
10.31.2013 -
Longview 63, Tyler Lee 7
- Lobo Stadium
FULL GAME LOG
GAME PREVIEW & SERIES REVIEW
That's one way to respond. And a most enjoyable if you're a Longview Lobo. The Lobos, coming off one of the worst season opening losses in school history, traveled to Marshall for a week 2 clash against their rivals to the East. And in the 110th meeting between the Lobos and Mavericks, Longview made quick work of Marshall jumping out to a 43-7 halftime lead. The Lobos ultimately won the 110th clash by a 53-21 scoreline, the fifth consecutive win for the Lobos over the Mavs. Longview has won 19 of their last 20 contests against Marshall, helping them to even their season record at 1-1. The Lobos now turn their attention to another long time rival, a team going by a new name in the Tyler Legacy Red Raiders. Legacy opened the 2020 season in resounding fashion, dominating Lufkin and racking up 70 points in the process. Last week, the Red Raiders faced off against cross town rival Tyler and while they struggled in the first half, Legacy still walked out with a 40-28 win. The Red Raiders come into Longview looking for their second consecutive season to start 3-0. The Lobos and Red Raiders will be meeting for the 61st time on Friday night. The Lobos, who have won 15 in a row over their western rivals, lead the series 44-14-2. The 44 wins over a single opponent is the third most in school history for the Lobos. Longview's series against Legacy dates back to 1960, when the Red Raiders made the move to the state's top classification following two years in Class 3A. After the two teams traded three game winning streaks against one another for the first 12 games, the Lobos took complete control of the series. Since 1972, Longview holds a 38-8-2 record against the Red Raiders. That mark is highlighted even more when realizing the Red Raiders held a 5-game winning streak over the Lobos in the late 90s/00s. The Lobos have won 16 of their last 17 meetings against the Legacy Red Raiders, with the lone loss being a 18-14 loss at Lobo Stadium where the #9 ranked Red Raiders overcame a 14-3 halftime deficit to pull out the win. In Longview's 15-game winning streak, the Lobos and Red Raiders have only competed in two contests that were decided by a score or less. In the last 7 meetings, the Lobos have scored 45 or more points in all contests. Last year's 49 points was the lowest offensive output by the Lobos against legacy since scoring 45 in 2011, and ended a streak of 5 consecutive games where the Lobos scored at least 50 points against the Red Raiders. To continue the winning streak, Longview will have to rely on their run defense which has allowed just 94 total yards through two games. The Red Raiders rely on their two headed monster of Jamarion Miller and Bryson Donnell to control the game. It was an opportunistic defense for the Lobos against the Mavs, who produced three turnovers. The 61st meeting between Longview and Legacy looks to be the close contest in recent memory between the schools as the two continue non-district play.
WEEK TWO RESULTS FOR 7-5A DIVISION I
:
Longview
53 Marshall 21
McKinney North
49 Justin Northwest 63
Sherman
7 Mount Pleasant 24
Tyler
28 Tyler Legacy 40
West Mesquite
14 Mesquite Poteet 40
Wylie East
42 Irving Nimitz 18
Highland Park
- OFF
WEEK THREE 7-5A DIVISION I SCHEDULE
:
Highland Park
vs Coppell
Longview
vs Tyler Legacy
McKinney North
vs Marshall
Sherman
vs Saginaw
Tyler
at Nacogdoches
West Mesquite
at Chisholm Trail
Wylie East
vs Royse City
DISTRICT 7-5A DIVISION I STANDINGS
1st. Highland Park (0-0, 0-0)
2nd. Longview (1-1, 0-0)
3rd. Wylie East (1-1, 0-0)
4th. McKinney North (0-1, 0-0)
5th. Sherman (0-2, 0-0)
6th. Tyler (0-2, 0-0)
7th. West Mesquite (0-2, 0-0)
DISTRICT 8-5A DIVISION I OVERVIEW
Last game - Cleveland defeated Houston Northbrook 60-27, College Station travels to Fort Bend George Bush, Conroe Caney Creek lost to Galena Park 34-20, Lufkin defeated Nederland 31-28, Magnolia defeated Brenham 35-10, Magnolia West lost Temple 28-13, New Caney defeated Humble Kingwood Park 33-13, New Caney Porter defeated Montgomery Lake Creek 33-21, Waller lost to Tomball 37-27.
This week - Magnolia hosts College Station, Magnolia West hosts Lufkin, New Caney takes on New Caney Porter, Waller hosts Cleveland.
LONGVIEW LOBOS
Record: 1-1 (0-0)
District: 7-5A Division I
Coach: John King (180-38 in 16 seasons) (Playoffs: 41-15)
First Year of Football: 1909
All-Time Record: 740-348-52 (Playoffs: 70-42-1)
Playoff Appearances: 45
Last Playoff Appearance: 2019, Class 6A Division II Area Round
State Championships (2): 1937 (1A), 2018 (6A D2)
State Championship Appearances (5): 1937 (1A), 1997 (5A D1), 2008 (4A D1), 2009 (4A D1), 2018 (6A D2)
SCHEDULE:
09.25 - v. Temple (in Arlington) - Loss 40-13
10.02- at Marshall -
Win
53-21
10.09 - vs Tyler Legacy
10.15 - v. Beaumont West Brook (in Lufkin)
10.23 - vs
West Mesquite
10.30 - at
Wylie East
11.06 - vs
Highland Park
11.13 - at
Sherman
11.27 - vs
McKinney North
12.04 - at
Tyler
TYLER LEGACY RED RAIDERS
Record: 2-0 (0-0)
District:10-6A
Coach: Joe Willis (2-0 in 1 season) (Playoffs: 0-0)
First Year of Football: 1958
All-Time Record: 300-338-20 (Playoffs: 22-18-0)
Playoff Appearances: 19
Last Playoff Appearance: 2019, 6A Division I Bi-District Round
State Championships (1): 2004 (5A D1)
State Championship Appearances (1): 2004 (5A D1)
SCHEDULE:
09.25 - vs Lufkin -
Win
70-32
10.02 - v. Tyler -
Win
40-28
10.09 - at Longview
10.16 - at Allen
10.30 - vs
Dallas Skyline
11.06 - at
Rockwall
11.13 - vs
Mesquite Horn
11.20 - at
North Mesquite
11.27 - vs
Rockwall Heath
12.04 - at
Mesquite
ON THIS DATE IN LOBO HISTORY
: October 9th
In 1925, Troup was forced to forfeit their 0-0 tie with Longview after having been discovered to play with an ineligible player.
In 1931, Shreveport Byrd dismantled Longview in Shreveport, 50-0.
In 1936, Longview rolled over Fort Worth Polytechnic at Lobo Stadium, 18-0.
In 1942, Robert Crowley scored twice through the air in the first quarter to help Longview roll past Athens, 42-7.
In 1953, Robert Bayliss hauled in a 20 yard reception as Longview rolled up 300 yards of passing in a 27-20 victory over Palestine at Lobo Stadium.
In 1959, Ronnie Perkins and Don Miletello rushed in for scores for the Rebels as West Monroe knocked off Longview, 13-7, at Rebel Stadium in Monroe.
In 1964, Houston Smiley escaped with a 21-18 victory over Longview at Jones-Coward Stadium in Houston.
In 1970, James Lomax rushed for two scores on top of Longview recording two safeties as the Lobos steamrolled John Tyler, 27-8. Longview held the Lions to 27 total yards on the night at Lobo Stadium.
In 1981, Kenny Frazier rushed for two touchdowns in the first half as the Lobo defense pitched a shut out in a 12-0 Longview victory at Abe Martin Stadium over Lufkin.
In 1987, Ray Allison rushed for three touchdowns in the first quarter and Longview never looked back in a 50-0 victory over Nacogdoches at Lobo Stadium.
In 1992, LaMarcus White ran for a 70 yard score while Devin Lawson hauled in a 40 yard reception for a touchdown to boost the Lobos over Lufkin, 14-6, at Lobo Stadium.
In 1998, Kendrick Starling caught two passing scores and returned a kickoff 90 yards to lead the Mavericks to a 35-28 victory over Longview in double overtime.
In 2009, Tyler McCray rushed for three touchdowns on a rainy soaked night as the Lobos rolled over Mount Pleasant, 44-0, at Sam Parker Field.
In 2015, After trailing most of the night, Longview took a 25-21 lead into the third quarter behind Kendrevian White's 3rd quarter touchdown. Cameron Haller would give the Mavs the lead back with a 4 yard score, and seal it on a fourth-and-one play with over a minute to go, as Marshall defeated Longview 28-25 in the Mavs first win over the Lobos in 15 games.