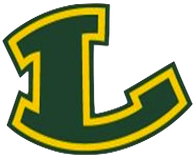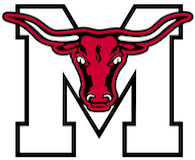 LONGVIEW LOBOS (0-1)

AT

MARSHALL MAVERICKS (1-0)
DATE
: Friday, October 2nd, 2020
TIME
: 7:30 PM
LOCATION
: Maverick Stadium in Marshall, Texas
LONGVIEW BROADCAST
:
106.5 FM JACK FM
MARSHALL BROADCAST
:
103.9 FM KMHT
VIDEO STREAM
:
EastTexasTodaySports

LOBOS LEAD SERIES 62-42-5

The two schools are 17-17-2 when the game is a non-district contest.
The Lobos have a 45-25-3 lead when the game is a district contest.
The two schools have never played a playoff contest.
The Lobos have a 1-0 lead when the game is played at a neutral location.
The Lobos have a 31-14-3 lead when the game is played at Longview.
The Lobos have a 30-28-2 lead when the game is played at Marshall.
Longview has won the last four meetings with the Mavericks.
Longview is 15-5-0 all-time against Marshall at Maverick Stadium (new), with the Lobos winning the last two meetings there.
Longview is 1-0-0 when the game is played on September 6th.
LAST FIVE GAMES IN SERIES
09.06.2019 -
Longview 53, Marshall 0
- Lobo Stadium
09.07.2018 -
Longview 60, Marshall 14
- Maverick Stadium
09.08.2017 -
Longview 41, Marshall 7
- Lobo Stadium
09.02.2016 -
Longview 56, Marshall 7
- Maverick Stadium
10.09.2015 -
Marshall 28, Longview 25
- Maverick Stadium
FULL GAME LOG
GAME PREVIEW & SERIES REVIEW
The Longview Lobos opened the 2020 season with a 13-10 halftime lead. While it wasn't fancy, and mistakes were made, Longview still grabbed the lead against a Temple team looking for revenge from their 2019 playoff loss to the Lobos. Then came the third quarter. Anything and everything that could go wrong for Longview did and a snowball effect led to the third worst loss to opening a season in school history. The Wildcats took advantage of four turnovers, seventeen penalties, and 142 penalty yards and walked away with a 40-13 win over the Lobos. It was a disaster of a second half, the third worst in school history in fact. The loss ended a 26-game regular season winning streak, a 13-game non-district winning streak and handed Longview's it's first 2-game losing streak since the 2015-2016 season. Now Longview heads to arch rival Marshall for the 111th meeting between the two programs, the third oldest rivalry in the state of Texas. The Mavericks, season opening winners over New Caney, look to defend their home turf against Longview and rekindle the magic that say the Mavs upset the Lobos back in 2015. That 2015 win, also at Maverick Stadium, is the last time Marshall has knocked off Longview and the only time since the 2000 season. Since that 2015 loss, the Lobos have won 4-in-a-row over Marshall, including two at Maverick Stadium. Marshall has scored just 28 points in those four losses, while the Lobos have tallied 210 points. Overall, Longview has won 18 of the last 19 meetings against Marshall. Longview will head into Maverick Stadium looking to avoid their first two-game losing streak, in the same season, for the first time since 2014 when the Lobos lost to Lufkin (44-14) and John Tyler (41-25) to open the season. That was also the last time Longview has lost three consecutive games. In fact, it's so rare for the Lobos to open a season winless 2 games in that it's only happened twice since 1964 (1971 went 0-1-1 to open the season, 2014 went 0-2). Marshall, on the other hand, is looking for it's first 2-0 start since 2015, and only it's third 2-0 start since the 2010 season. Marshall will also be looking to do something it has not done in quite some time. The Mavericks have not beaten Longview in non-district play since 1931. Since their 1931 win, the Lobos are a perfect 15-0 against the Mavericks in non-district contests. Tonight will mark the 111th meeting betweeen the two schools, which sits at third for most games played in a series in the state of Texas. Marshall was extremely successful early on in the series, winning 18 of the first 22 meetings (two of the contests finished in ties). After a year of not playing each other in 1932, the Lobos and Mavericks have seen each other every year since on the gridiron for the past 88 seasons as of this year. Since that 1933 meeting, Longview has defeated Marshall more often than not, to the tune of 60-24-3. Since the 1969 season, the Lobos have completedly owned the series by a 42-9 record. Longview will be looking to continue that in a stadium that it has quite a bit of success in over the years. Since Longview's first visit to the new Maverick Stadium, Longview has aquired a 15-5 record there, including an 8-1 record in their last 9 visits. It'll be a show of two teams in different spots on Friday night, with Longview look to regain some momentum and confidence following a shocking defeat to open the season, while Marshall will be looking to continue their momentum and make some history along the way in their second home game of the season.
[u[WEEK ONE RESULTS FOR 7-5A DIVISION I[/u]
:
Longview
13 Temple 40
Highland Park
- Canceled
McKinney North
- Off
Sherman
23 Denison 41
Tyler
21 Texas High 41
West Mesquite
23 Waco 32
Wylie East
6 Mount Pleasant 49
WEEK two 7-5A DIVISION I SCHEDULE
:
Longview
at Marshall
McKinney North
at Justin Northwest
Sherman
avs Mount Pleasant
Tyler
v. Tyler Legacy
West Mesquite
v. Mesquite Poteet
Wylie East
at Irving Nimitz
Highland Park
- OFF
DISTRICT 7-5A DIVISION I STANDINGS
1st. Highland Park (0-0, 0-0)
2nd. McKinney North (0-0, 0-0)
3rd. Longview (0-1, 0-0)
4th. Sherman (0-1, 0-0)
5th. Tyler (0-1, 0-0)
6th. West Mesquite (0-1, 0-0)
7th. Wylie East (0-1, 0-0)
DISTRICT 8-5A DIVISION I OVERVIEW
Last game - Cleveland fell to Lamar Fulshear 47-7, College Station beat Hutto 55-14, Conroe Caney Creek fell to Grand Oaks 64-7, Lufkin fell to Tyler Legacy 77-32, Magnolia fell to Katy Tompkins 24-21, Magnolia West beat Brenham 48-28, New Caney fell to Marshall 34-26, New Caney Porter beat Montgomery 22-21, Waller fell to Bryan 31-20.
This week - Cleveland hosts Houston Northbrook, College Station travels to Fort Bend George Bush, Conroe Caney Creek travels to Galena Park, Lufkin ??, Magnolia hosts Brenham, Magnolia West hosts Temple, New Caney travels to Humble Kingwood Park, New Caney Porter Montgomery Lake Creek, Waller hosts Tomball.
LONGVIEW LOBOS
Record: 0-0 (0-0)
District: 7-5A Division I
Coach: John King (179-38 in 16 seasons) (Playoffs: 41-15)
First Year of Football: 1909
All-Time Record: 739-348-52 (Playoffs: 70-42-1)
Playoff Appearances: 45
Last Playoff Appearance: 2019, Class 6A Division II Area Round
State Championships (2): 1937 (1A), 2018 (6A D2)
State Championship Appearances (5): 1937 (1A), 1997 (5A D1), 2008 (4A D1), 2009 (4A D1), 2018 (6A D2)
SCHEDULE:
09.25 - v. Temple (in Arlington) - Loss 40-13
10.02- at Marshall
10.09 - vs Tyler Legacy
10.15 - v. Beaumont West Brook (in Lufkin)
10.23 - vs
West Mesquite
10.30 - at
Wylie East
11.06 - vs
Highland Park
11.13 - at
Sherman
11.27 - vs
McKinney North
12.04 - at
Tyler
MARSHALL MAVERICKS
Record: 1-0 (0-0)
District: 9-5A Division 2
Coach: Jake Griedl (8-4 in 1 season) (Playoffs: 0-1)
First Year of Football: 1909
All-Time Record: 610-461-45 (Playoffs: 39-30-2)
Playoff Appearances: 32
Last Playoff Appearance: 2019, 5A Division II Bi-District Round
State Championships (1): 1990 (5A DI)
State Championship Appearances (3): 1990 (5A DI), 2004 (4A DI), 2005 (4A DI)
SCHEDULE:
09.25 - vs New Caney -
Win
34-26
10.02 - vs Longview
10.09 - at McKinney North
10.23 - vs
Pine Tree
10.30 - at
Jacksonville
11.06 - vs
Texas High
11.13 - at
Whitehouse
11.20 - vs
Mount Pleasant
11.27 - at
Hallsville
12.04 - vs
Nacogdoches
ON THIS DATE IN LOBO HISTORY
: October 2nd
In 1925, Tyler was forced to forfeit their 14-0 win over Longview after having played an ineligible player.
In 1930, Longview knocked off Winnsboro at Fair Park in Longview, 27-0.
In 1931, Tyler scored 35 points in the first half in route to a 60-0 victory at Fair Park in Tyler.
In 1936, Longview rolled over Mineola at Lobo Stadium, 40-0.
In 1942, Sam Fromagus recovered a blocked punt in the end zone to give Port Arthur Thomas Jefferson the deciding touchdown in a 14-6 victory for the Yellowjackets at Lobo Stadium.
In 1953, Corsicana knocked off Longview 25-14 at Lobo Stadium.
In 1959, Pete Mobbs scored from two yards out in the first quarter to start the steam roll as Longview rolled over Grand Prairie at Lobo Stadium, 32-0. Larry Shoemaker and Jerry Earnhardt each tallied an interception for a touchdown.
In 1964, Gerald Carney kicked a 27-yard field goal with 5 minutes to go as Mesquite upset Longview, 3-0, at Lobo Stadium.
In 1970, Ronnie Davis tallied twice while James Lomax and Larry Smith each rushed in for a touchdown as Longview defeated Marshall, 27-0, at Lobo Stadium. Longview held the Mavs to 58 yards on the night.
In 1981, Gahlen Johnson rushed for three touchdowns, including. 68 yard rushing score in the fourth quarter, as Longview knocked off Nacogdoches 37-0 at Lobo Stadium.
In 1987, Mike Bobo and Earnest Hunter each rushed for two scores as the Lobos rolled to a 49-6 victory over Texas High at Grim Park. Longview rushed for 371 yards on the night while holding the Tigers to just 66.
In 1992, L'Vendric Fite, Chris Judy and Amond Hutchings helped Longview to overcome a scrappy Ruston squad as the Lobos knocked off the Bearcats, 23-12, at James Field in Ruston.
In 1998, Fred Talley's 28 yard pass reception in the 2nd quarter was the difference maker as the Lobos defeated Ruston, 10-3, at Lobo Stadium.
In 2009, Aaron Johnson and Dakota Anthony each tallied twice as the Lobos rolled over #4 Sulphur Springs, 45-0, at Lobo Stadium ending the Wildcats' 14-game winning streak. Longview amassed 394 rushing yards on the night and 521 total.
In 2015, Jordan Wyatt opened the scoring with two 56+ yard receiving tallies before Braylynn Anthony would add two rushing scores, including a 85 yarder, in a 51-0 route of Greenville in Longview's first visit to T.A. Cotton Ford Stadium.