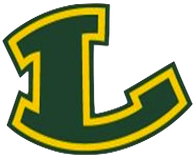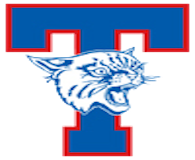 LONGVIEW LOBOS (0-0)

VS

TEMPLE WILDCATS (0-0)
DATE
: Friday, September 25th, 2020
TIME
: 8:00 PM
LOCATION
: AT&T Stadium in Arlington, Texas
LONGVIEW BROADCAST
:
106.5 FM JACK FM
TEMPLE BROADCAST
:
KROCK 101.7 FM

LOBOS LEAD SERIES 4-2-0

The Lobos have a 1-0 lead when the game is a non-district contest.
The two schools have never played a district contest.
The Lobos have a 3-2 lead when the game is a playoff contest.
The two schools are 1-1 when the game is played at a neutral location.
The Lobos have a 2-0 lead when the game is played at Longview.
The two schools are 1-1 when the game is played at Temple.
Longview has won the last two meetings against the Wildcats
The two schools have never played at AT&T Stadium.
The two schools have never played on September 25th.
LAST FIVE GAMES IN SERIES
11.15.2019 -
Longview 41, Temple 10
- Lobo Stadium
11.12.2011 -
Longview 24, Temple 3
- Tiger Stadium
11.20.1993 -
Temple 28, Longview 7
- Pennington Field
10.01.1954 -
Longview 27, Temple 21
- Woodson Field
12.13.1940 -
Temple 24, Longview 13
- Woodson Field
FULL GAME LOG
GAME PREVIEW & SERIES REVIEW
An off season like no other. What turned into an early than expected off season for the Longview Lobos, after an upset loss to Dallas Jesuit in last year's area round playoff game, soon became an extended off season as COVID 19 reared it's ugly head pushing the 2020 season back a full month. However, the season is finally upon us and the Lobos are set to take the field against a familiar foe. Longview already had many questions to answer heading into the 2020 season, with the loss of 3-year starting quarterback Haynes King. Taking over the helm will be the biggest question the Lobos have to answer when they take on the Temple Wildcats inside AT&T Stadium. While the Lobos saw their school record 27-game winning streak come to a streaking halt in their last game, the Wildcats saw these same green wolves in their last game with Longview and Temple meeting in the bi-district round last November. Longview knocked off Temple at Lobo Stadium, 41-10. The Lobos jumped out to a 34-10 halftime lead, before Kaden Meredith put the game out of reach in the third quarter to finish of the scoring. With the new season, the Lobos look forward to a new class with the drop to Class 5A Division I in February's UIL realignment. Longview drops to Class 5A for the first time since 2015. The Lobos will also be returning to AT&T Stadium for the first time since their 2018 Class 6A Division II State Championship contest against Beaumont West Brook, where Longview ended their 81-year state title drought with a 35-34 victory. It will be Temple's first visit back to AT&T since 2016, when the Wildcats fell to Highland Park in the Class 5A Division I State Championship game. Longview and Temple will meet for the 7th time, with the Lobos having won four of the six previous contests. The two schools first met in 1937, when Longview hosted the Wildcats in the 1A State Quarterfinals. The Lobos won 19-12, behind a 3-yard run by Frank Lebus in the 4th quarter. The Wildcats would return the favor in the 1940 2A State Quarterfinals with a 24-13 victory at Woodson Field. After a Lobo non-district victory in 1954, the two schools would not meet again until the 1993 5A Division II Area round, where the defending 5A Division II State Champion Wildcats would fight off a scrappy Longview squad with two fourth quarter touchdowns to run away with a 28-7 victory over the Lobos at Pennington Field in Bedford. The Lobos and Wildcats would next meet in 2011, when the two schools met in the 5A Division II Bi-District round. Despite a very windy day at Tiger Stadium in Corsicana, Longview would hold onto a 24-3 victory. Longview's 4th win came in last season's bi-district meet up. Longview head coach John King will enter his 17th season as head coach, holding a 179-37 record in his previous 16 seasons. King's teams are 9-7 in the opening week of the season, though Longview has won their last three season opening games in a row. The Lobos are 70-33-7 all-time in season opening contests.
LAST GAME RESULTS FOR 7-5A DIVISION I
:
Longview
25 Dallas Jesuit 27
Highland Park
27 Frisco Lone Star 33 (OT)
Tyler (North)
21 College Station 40
McKinney North
28 Lancaster 58
Sherman
32 John Tyler 27
West Mesquite
14 Texas High 41
Wylie East
13 Texas High 40
WEEK ONE 7-5A DIVISION I SCHEDULE
:
Longview
v. Temple
Sherman
at Denison
Tyler
vs Texas High
West Mesquite
at Waco
Wylie East
at Mount Pleasant
Highland Park
- OFF
McKinney North
- OFF
DISTRICT 7-5A DIVISION I STANDINGS
1st. Longview (0-0, 0-0)
2nd. Highland Park (0-0, 0-0)
3rd. McKinney North (0-0, 0-0)
4th. Sherman (0-0, 0-0)
5th. Tyler (0-0, 0-0)
6th. West Mesquite (0-0, 0-0)
7th. Wylie East (0-0, 0-0)
DISTRICT 8-5A DIVISION I OVERVIEW
Last game - Cleveland fell to A&M Consolidated 62-3, College Station fell to Frisco Lone Star 45-30, Conroe Caney Creek fell to Magnolia 36-8, Lufkin fell to Texas High 41-35 (2OT), Magnolia fell to Highland Park 63-28, Magnolia West fell to McKinney North 70-36, New Caney fell to Richmond Foster 31-21, New Caney Porter fell to Manor 45-6, Waller fell to Lufkin 42-14
This week - Cleveland travels to Lamar Fulshear, College Station hosts Hutto, Conroe Caney Creek hosts Pasadena, Lufkin travels to Tyler Legacy, Magnolia hosts Katy Tompkins, Magnolia West travels to Brenham, New Caney travels to Marshall, New Caney Porter travels to Montgomery, Waller travels to Bryan.
LONGVIEW LOBOS
Record: 0-0 (0-0)
District: 7-5A Division I
Coach: John King (179-37 in 16 seasons) (Playoffs: 41-15)
First Year of Football: 1909
All-Time Record: 740-362-52 (Playoffs: 70-42-1)
Playoff Appearances: 45
Last Playoff Appearance: 2019, Class 6A Division II Area Round
State Championships (2): 1937 (1A), 2018 (6A D2)
State Championship Appearances (5): 1937 (1A), 1997 (5A D1), 2008 (4A D1), 2009 (4A D1), 2018 (6A D2)
SCHEDULE:
09.25 - v. Temple (in Arlington)
10.02- at Marshall
10.09 - vs Tyler Legacy
10.15 - v. Beaumont West Brook (in Lufkin)
10.23 - vs
West Mesquite
10.30 - at
Wylie East
11.06 - vs
Highland Park
11.13 - at
Sherman
11.27 - vs
McKinney North
12.04 - at
Tyler
TEMPLE WILDCATS
Record: 0-0 (0-0)
District: 12-6A
Coach: Scott Stewart (38-14 in 4 seasons) (Playoffs: 8-4)
First Year of Football: 1907
All-Time Record: 769-354-52 (Playoffs: 62-42-6)
Playoff Appearances: 46
Last Playoff Appearance: 2019, 6A Division II BI-District Round
State Championships (2): 1979 (4A), 1992 (5A D2)
State Championship Appearances (9): 1940 (2A), 1941 (2A), 1951 (3A), 1952 (3A), 1976 (4A), 1979 (4A), 1992 (5A D2), 2014 (5A D1), 2016 (5A D1)
SCHEDULE:
09.25 - v. Longview (in Arlington)
10.02 - at Magnolia West
10.09 - vs Arlington Martin
10.16 - at
Copperas Cove
10.23 - vs
Bryan
10.29 - at
Killeen Harker Heights
11.06 - vs
Killeen Ellison
11.13 - vs
Belton
11.19 - at
Killeen Shoemaker
11.27 - vs
Killeen
ON THIS DATE IN LOBO HISTORY
: September 25th
In 1925, Longview hosted Shreveport Fair Park and walked away with a 26-0 victory.
In 1936, the Lobos and Fort Worth Masonic Home battled to a 0-0 tie at Lobo Stadium.
In 1948, Gene Hardin rushed in from 11 yards out as the Lobos knocked off Paris, 6-0. Longview held the Wildcats to 38 total yards on the day.
In 1953, Denison knocked off Longview, 28-14, at Lobo Stadium.
In 1959, Kim Flint rushed in from four yards out while Douglas Bruner and Willard Wright each tallied one yard scores as Longview knocked off Fort Worth Arlington Heights, 22-6, at Lobo Stadium.
In 1964, Don Stout rushed from 24 yards out very Mike Crawford and James Street scored a touchdown as Longview knocked off Carthage at Q.M. Martin Stadium, 21-14.
In 1970, James Lomax tallied from 2 yards away before Matt Dove recovered a block punt in the end zone as Longview knocked off Kilgore at Lobo Stadium, 28-0. Ronnie Davis and Larry Smith each added third quarter scores as the Lobos rolled up 311 yards of offense.
In 1987, Mike Tidwell brought in a 17 yard pass for a score, while Steve Allgood's 37-yard field goal add insurance as Longview defeated Tyler Lee, 10-3, at Lobo Stadium in 13-5A action.
In 1992, Bryan led 21-7 going in the fourth quarter before Eric Andrews hauled in an 81-yard pass for a score with just 6:46 left in the contest. Chad Daniels would bring home the victory with just 3:37 to play, hauling in a 47-yard Chris Judy pass. Georner's 2-point conversion would give Longview the 22-21 lead, before a late touchdown helped Longview escape from the upset with a 29-21 win in Bryan.
In 1993, Darren Daniel's 30-yard field goal with 10 seconds left lifted Longview to a 17-14 victory over Bryan at Lobo Stadium. Longview escaped the day thanks in part to a L'Vendric Fite 26-yard rushing score, and a Wardell Glaspie 56-yard interception return for a score.
In 2009, Keylon Shaw opened the scoring with a 52-yard rushing touchdown, before Longview and Texas High would battle it out back and forth before the Lobos held on for a 28-25 victory over the Tigers at Grim Park. Da'Cedric Hunt rushed for two scores on the day, as Aaron Johnson tallied on a 17-yard rush. Longview's offense would pile up 403 yards on the day, while holding the Tigers to 292.
In 2015, Jacorian Jones got the scoring started with a 16-yard reception, before Tyler Miller and Jon Sorey would add their own scores in the first quarter. The Lobos would never let off as Longview rumbled past Pine Tree, 61-6, at Lobo Stadium for Green Out 2015. Longview tallied 585 yards on the day while holding the Pirates to 182 yards.